Main content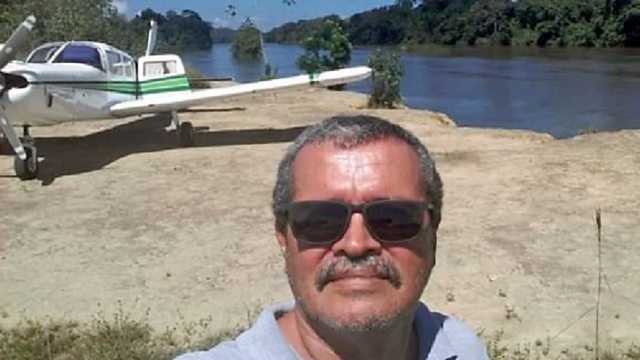 Abandoned in the Amazon
The dangers of flying in the great wilderness of the Brazilian rainforest - where flights may be clandestine, the authorities unhelpful and flight plans nonexistent.
When a light aircraft carrying two families from local Indian tribes disappeared over the Amazon recently, relatives scoured the rainforest for weeks, until hunger and illness forced them to give up. Why did the Brazilian authorities ignore appeals for an official, properly-resourced ground search? And why was there no flight plan to indicate where the plane might have gone? Tim Whewell reports on the dangers of flying in the world's greatest remaining wilderness - where most flights are clandestine – and the fears of indigenous communities that the government is increasingly indifferent to their needs.
(Image: Before the tragedy - Jeziel Barbosa de Moura, pilot of the vanished plane, minutes before he took off on the doomed flight. Credit: Family archive)
Podcast
Download the latest documentaries Investigating global developments, issues and affairs.