Main content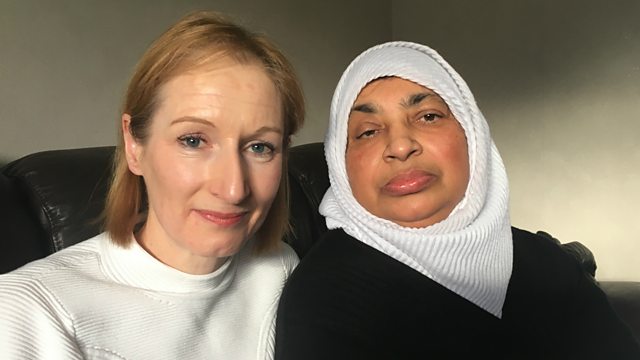 Allergy death mum: My daughter did 'everything right'
The mother of student Shahida Shahid who died after an allergic reaction to a chicken burger said her daughter did "everything right".
Sultana Shahid opened up about her daughter's death in a conversation with allergy campaigner Joanne McColgan, whose son Ethan has a severe nut allergy.
The two mothers met to campaign for better procedures in restaurants to protect the UK's two million allergy sufferers.
Shahida, aged 18, died after eating chicken which had been cooked in buttermilk at the Almost Famous restaurant in Manchester.
At the conclusion of her inquest, the jury found a "lack of communication" between a server and a chef at the restaurant "led Shahida to believe she could eat the meal".
Duration: