Main content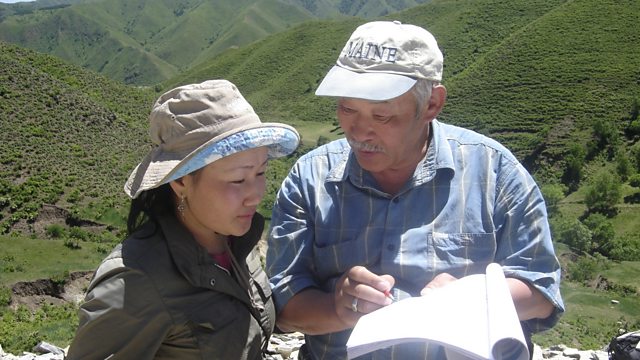 Meet Mongolia's top female palaeontologist
Mongolia has one of the richest collections of dinosaur fossils in the world. When the dinosaurs died out the sand of the Gobi desert would cover them up and preserve their remains. And yet there are very few palaeontologists – dinosaur experts – in Mongolia. Bolortsetseg Minjin is one of the most prominent women in the field. Her father was also a palaeontologist, but when she was younger she didn't really understand what he did for a living, only that he would disappear off to the Gobi desert for long periods of time, and that she was always disappointed with the quality of the gifts he brought back with him.
Image: Bolortsetseg Minjin and her dad
Credit: Bolortsetseg Minjin
Duration:
Featured in...
Stories of courage, survival and inspiration from women around the world