Main content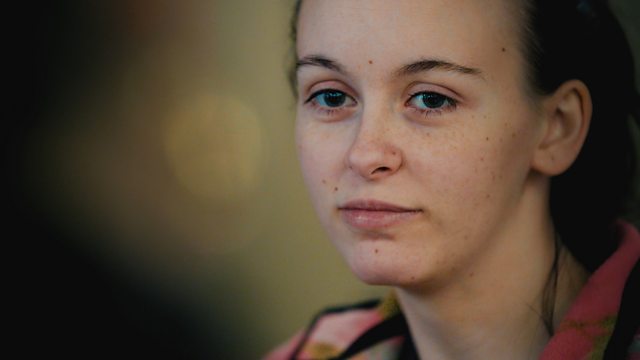 America's Child Brides
Ellie Flynn investigates the legal loopholes allowing underage girls in the USA to be married off to much older men.
An investigation into the US laws letting older men marry girls under the age of 16.
Ellie Flynn travels to the USA to visit states poised to reconsider their child marriage laws. South Carolina is considering closing its 'marry-your-rapist' loophole that allows girls under 16 to marry if they are pregnant and have a parent's consent. Visiting the record office in Spartanburg County, Ellie finds 16 child marriages in the county in the last decade. In ten of those cases, the groom could have been prosecuted under statutory rape laws.
One of these marriages was between teenager Keri, then 15, and Paul, then 24. When Keri became pregnant, Paul agreed to marry her and help look after the baby in order to avoid prison. This raises a central question for Ellie: whose rights are more important: the underage, pregnant girl or the unborn, potentially fatherless baby?
Ellie also travels to Georgia to meet 17-year-old Zion. She married at 16, and her groom David was just two years older than her, so Zion didn't need to use the marry-your-rapist loophole, and nor was her groom at risk of prosecution for statutory rape. Many campaigners want to change Georgia's minimum marriage age to 18, but Zion is convinced that this would have meant the end of her and David's family, as they would have been forced to live apart for two years.
But not all child marriages end in family harmony. Often it breaks families apart, as Ellie finds out in Idaho. Here, a case involving conflicting laws, religious beliefs and ideas of parental responsibility left two men in prison and a family at war. In Idaho, child marriage laws require a court order from a judge, but in the state of Missouri only the consent of one parent is needed. So when Heather became pregnant at 14, and without consulting her mother, Heather's father drove her across the USA to marry her 24-year-old rapist.
Music Played
Timings (where shown) are from the start of the programme in hours and minutes
Credits
| Role | Contributor |
| --- | --- |
| Presenter | Ellie Flynn |
| Director | Chloe Campbell |
| Production Manager | Catherine Donohoe |
| Executive Producer | Narinder Minhas |
| Production Company | Sugar Films |
Featured in...
Brand new fresh, cutting-edge and unmissable titles, from BBC Three.

A collection of documentaries uncovering the world of crime, policing and justice.