Main content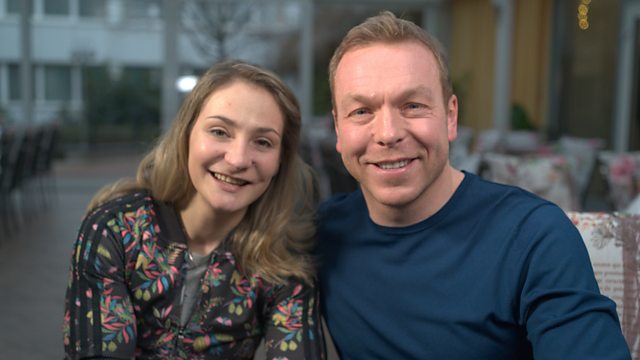 Chris Hoy Meets Kristina Vogel
Chris Hoy meets 11-time track cycling world champion Kristina Vogel and hears how she is coming to terms with her new life after a serious crash left her unable to walk.
This time last year track cyclist Kristina Vogel was the dominant force in women's sprinting. With two Olympic golds to her name already, she had just won a record-equalling 11th world title and was focused on adding to that tally in 2019. But, in June last year a freak training accident changed her life for good. The crash left her paralysed from the chest down and unable to ever walk again.
Eight months on from that fateful day she is no longer living at the hospital in Berlin where she was airlifted to back in June, but many months and years of rehabilitation still lie ahead.
Chris Hoy, himself a winner of six Olympic gold medals, knows Kristina from their years competing on the circuit together. He travelled to Berlin to meet her and see how she is adjusting to the new challenge life has thrown at her.
Spending a morning at rehab starkly revealed how far she still has to go in her quest to regain her independence, let alone consider competing in any kind of sport. He also met Max Levy, his former great rival, who was there when the crash happened and the first person Kristina turned to for support. The two of them relived the day of the accident and how Max will always now remember his birthday for different reasons.
When Kristina revealed the extent of her injuries to the public last September, one thing that shone through was her extraordinary positivity and acceptance of her situation. In an inspiring interview, she discusses where that attitude comes from, why telling her story is so important to her, how being an athlete is aiding the slow process of adjusting to life as a wheelchair user and what the future holds.