Main content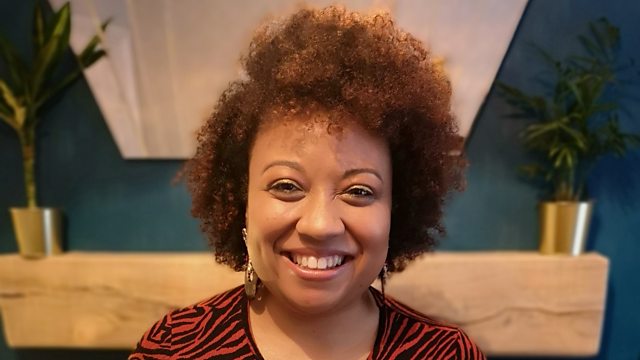 "Enjoy life as it is because tomorrow isn't promised to any of us"
Brain aneurysm survivor Danielle Grant talks recovery; Afro hair and hospital selfies.
Danielle Grant from Sheffield suffered a ruptured brain aneurysm and hemorrhage in May 2017. The 38-year-old strips off with Kat and Jen to talk through her recovery, the changes to her physical and mental state and taking selfies from the hospital bed. The blogger also opens up about her Afro hair, being judged for not having children and hosting 'Red Table Talks'.
Jen is feeling "ZEN AF" after a hypnosis session and Kat's buzzing after a bra fitting. Oh and Harbs has an inventive tip on using bathroom equipment to beat period pains.
Twitter: @TheNakedPodcast
Instagram: The Naked Podcast
Email: nakedpodcast@bbc.co.uk
We'd love you forever if you could leave us a review, wherever you get your podcasts.
Podcast
Two friends. One guest. No clothes. Celebrating and undressing the taboos about nudity.