Main content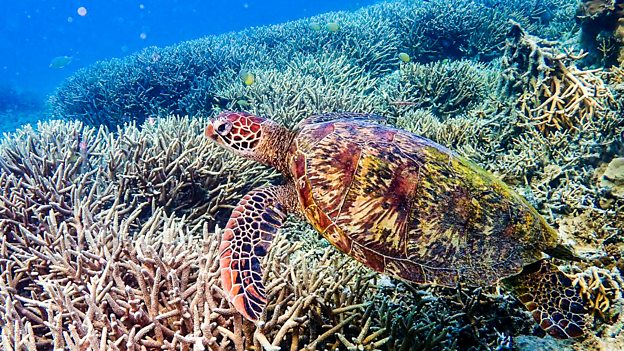 Blue Planet Live
In an exciting week of programmes, Blue Planet Live will celebrate marine life around the globe to explore the health of our oceans.
Supporting Content
Coral reef watch

We've seen how coral reefs are changing on Blue Planet Live. If you want to track the latest bleaching events across the world's reefs, follow this real-time map created by Esri using data from NOAA.

Track Midori the turtle's journey

The third episode of Blue Planet Live features the release of Midori the turtle on the Great Barrier Reef. But where has she been since? Track her progress on this map created by Citizens of the Great Barrier Reef.