Main content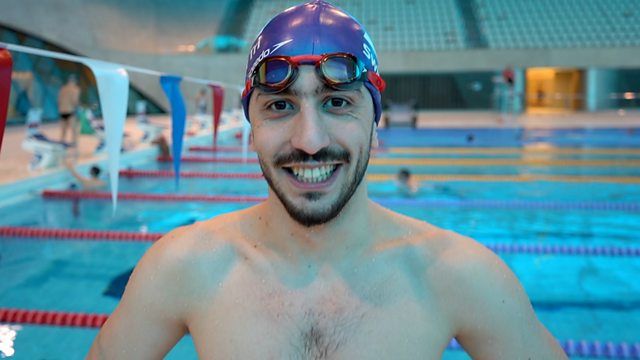 'I nearly drowned, now I dream of Olympic glory'
Syrian refugee Eid Aljazairli has stunned swimming experts by learning how to swim in just 12 months and now dreams of Olympic glory.
The 24-year-old nearly drowned trying to cross the Mediterranean to reach Europe, in 2016.
Now he's living with a British family in London and hoping to secure a place on the 2020 Refugee Olympic Team.
(Photo: Eid Aljazairli. Credit BBC)
Duration:
Featured in...
The refugee dreaming of Olympic glory and the cyclists battling stigma in Sudan