Main content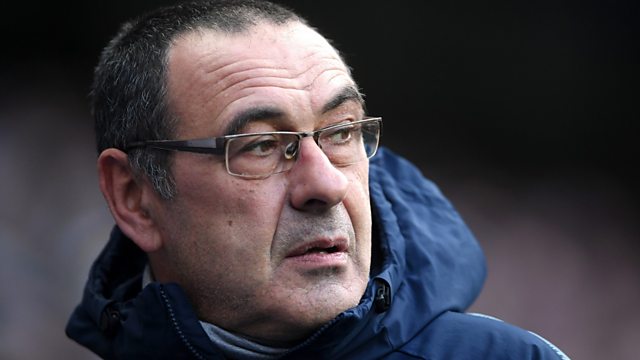 Feeling sorry for Sarri?
Can Sarri and Kepa come back from the sub saga and what will Leicester do post Puel?
Mark Chapman is joined by Ian Wright, Chris Sutton and Rory Smith from the New York Times to dissect the weekend's football. There's plenty to talk about after the drama of the League Cup final, which most people have forgotten Manchester City won following the Sarri/Kepa substitute spat. Plus, what will Leicester do post Puel and Wrighty prepares his interview skills.