Main content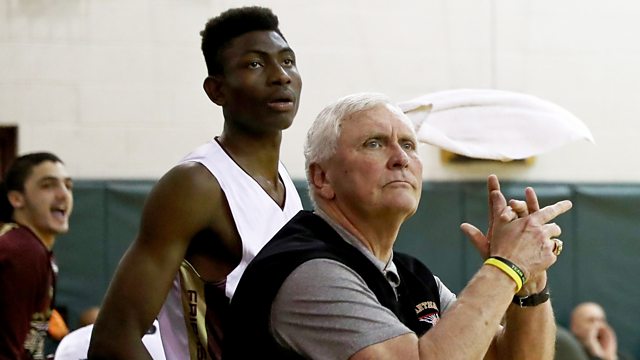 The Miracle of St Anthony's
How an impoverished school achieved amazing success on and off the basketball court.
In the late 1960s, parole officer Bob Hurley became basketball coach at St Anthony's High School in Jersey City, New Jersey. In the years that followed, as the city got poorer and its streets more dangerous, Hurley's infamously exacting coaching style turned class after class of young men into championship material and put St Anthony's—a school that didn't even have its own gym—on the basketball map, winning multiple state championships and hundreds of games. Former NBA basketball player and one-time Democratic Party politician Terry Dehere tells the story of this very special high school with help from several generations of St. Anthony's players and supporters.
Podcast
Download the latest documentaries Investigating global developments, issues and affairs.