Main content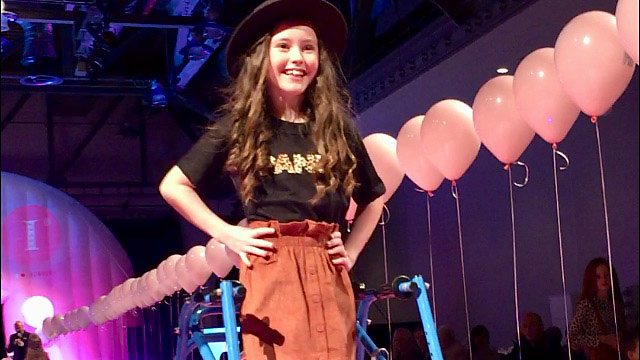 Eleven-year-old with cerebral palsy walks catwalk at London Fashion Week
Eleven-year-old Katie walked the catwalk at London Fashion Week, just a year after taking her very first steps unaided.
Katie has cerebral palsy and has been in a wheelchair for most of her life. She's had multiple operations in recent years to straighten her feet and legs.
Katie said walking down the catwalk was "so much fun" and that her friends are really happy for her. She told 5 Live's Tony Livesey and Anna Foster that she wants to carry on modelling.
Her mum Clare said Katie "wanted to be a model from when she was very little".
This clip is originally from 5 Live Drive on Tuesday 19 February 2019.
Duration: