Main content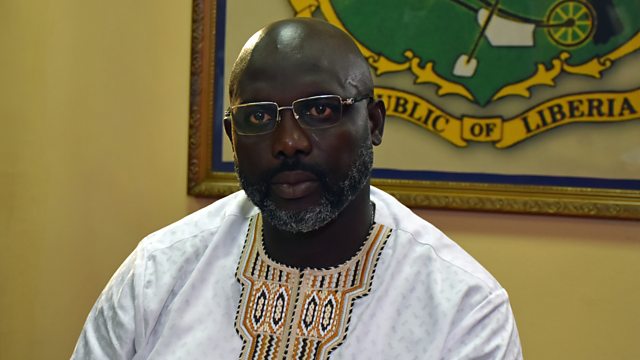 George Weah: The footballing president
A year after coming to office, Mike Thomson finds out how footballing legend George Weah is measuring up as president of Liberia.
George Weah, former World Footballer of the Year and star of AC Milan, Chelsea and Monaco, was elected president of Liberia in a landslide victory just over a year ago. Having been raised in one of Liberia's worst slums, many saw him as a man who understood the needs of the poor. But some now doubt that he will deliver on campaign promises to help lift people out of poverty. Mike Thomson, who was granted a rare interview with the President, reports from Monrovia.
Podcast
Download the latest documentaries Investigating global developments, issues and affairs.