Main content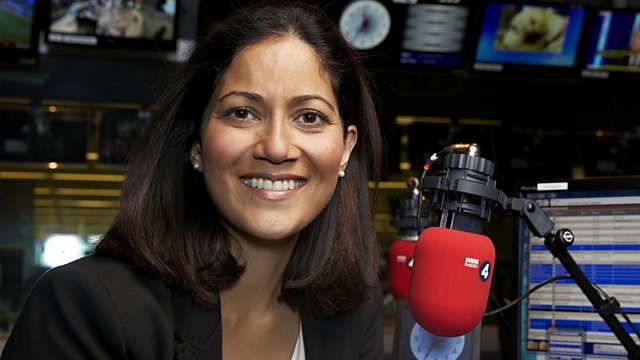 From Our Home Correspondent 17/02/2019
Mishal Husain presents pieces on sanity in a mental health ward, the night sky's blocked beauty, losing the ability to smell, the realities of squatting and a cute train.
Mishal Husain introduces dispatches from journalists and writers around the United Kingdom which reflect the range of British life today.
Writer and broadcaster Horatio Clare reveals the deeply personal story of how he was sectioned under the Mental Health Act and his experiences on an in-patient ward in Yorkshire.
In the month of the National Parks Dark Skies Festival and a star-counting survey run by the British Astronomical Association and the Campaign to Protect Rural England, Andrew Green discovers why an unblemished night sky is so hard to find even in the Chilterns - and why that matters.
We often take our senses for granted. Charmaine Cozier recounts how she suddenly came to lose her sense of smell - and also to be left with a much diminished sense of taste - and explains the various strategies she's employed to try and recover them.
With little sign of an early end to Britain's housing problems, the ups and downs of squatting in a former industrial building are described by Lizzy McNeill.
And Adrian Goldberg climbs aboard "the cutest train in England" which, in its canary-yellow livery journeys modestly between stops in the West Midlands town of Stourbridge, yet offers a possible solution to transport problems elsewhere in the UK.
Producer: Simon Coates
Podcast
BBC correspondents take a closer look at the stories behind the headlines.