Main content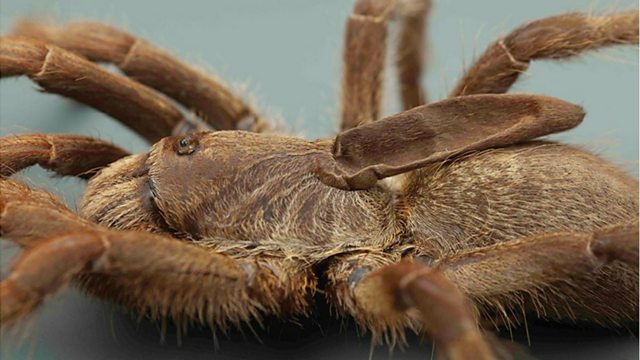 Tarantula with unexplained 'horn' discovered in Angola
A research team in Angola has discovered a new species of tarantula, notable for the 'peculiar' horn on its top side.
The spider belongs to a group known as horned baboon spiders, but the horn on the new discovery is significantly longer than has been seen before. It is still unknown what the protrusion is made of or why the tarantula has evolved this way.
Dr John Midgley from the KwaZulu-Natal Museum in South Africa made the discovery.
(Photo: The newly deiscovered Ceratogyrus Attonitifer spider. Credit: Dr Ian Enelbrecht)
Duration: