Main content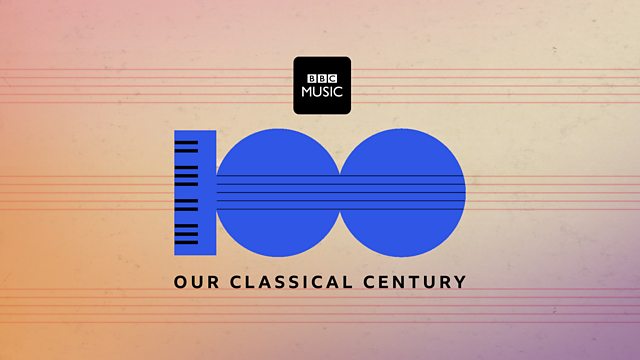 Johannes Brahms: Feldeinsamkeit
How German music found a home in a remarkable wartime concert series in London.
By 10 October 1939, the National Gallery in London was a shell. All of its paintings had been evacuated to Wales and Gloucestershire for safe-keeping during the war. The Government, worried about the potential for mass casualties if audiences congregated at night in concert halls and theatres, imposed a cultural blackout during the Blitz.
But just a couple of weeks into the war, the BBC announced that the National Gallery would be opening its doors again between 1 and 2pm, five days a week. A plan for a series of wartime recitals had been proposed by the esteemed British pianist, Myra Hess. Never had music seemed so important.
Hess gave the first recital thinking that perhaps a few of her friends might turn up. But by ten to one, a thousand people were waiting outside. Once admitted, they sat on the floor for lack of chairs. And this went on. During air raid alerts, everyone would troop down to an underground shelter and the performances would be held there. Not a single show was cancelled: in six and half years, nearly 2,000 concerts were attended by more than 800,000 people. Myra Hess herself played in 150 of them; she liked to joke that she had never performed so much, yet practised so little.
One remarkable aspect was the amount of German music that was played. During World War One, it had been forbidden to perform German song in the UK; it was considered the language of the enemy. But by the 1940s, that attitude had changed. Instead of boycotting German music, British artists championed it, recognising it as a culture too important to be tainted by the Nazis. One of the great voices who graced the concert series at the National Gallery was the German mezzo-soprano Elena Gerhardt. Gerhardt arrived at the gallery, ashen-faced, to sing on the day that Germany invaded the Netherlands. She thought nobody would want to hear her, but the audience met her with a standing ovation.
This is one of 100 significant musical moments explored by BBC Radio 3's Essential Classics as part of Our Classical Century, a BBC season celebrating a momentous 100 years in music from 1918 to 2018. Visit bbc.co.uk/ourclassicalcentury to watch and listen to all programmes in the season.
This recording excerpt features mezzo-soprano Elena Gerhardt (1883-1961) accompanied by pianist Coenraad V Bos (1875-1955).
Duration:
Featured in...
100 recordings to celebrate 100 years of exciting, inspirational, rule-busting music.
More clips from Our Classical Century