Main content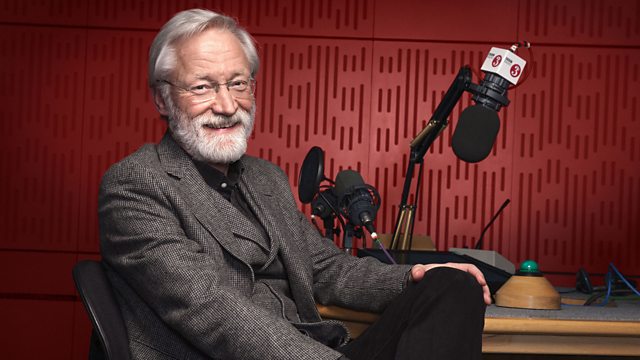 Michael Tippett
Donald Macleod and Oliver Soden explore Michael Tippett's life through his relationships
Donald Macleod and Oliver Soden look at Michael Tippett through his intense personal relationships.
Michael Tippett was a particularly absorbent composer, soaking up an incredibly wide range of inspirations and influences from the world around him, and perhaps most often from outside the field of music. His huge intellectual capacity and endless interest in other people combined with immense charisma to make him a personality to which everyone who met him seemed irresistibly drawn. His - often complex - relationships were particularly intense ones, and frequently blurred the lines between professional and personal, artistic and sexual.
This week Composer of the Week looks at some of the people closest to Tippett and asks what influence they had on the life and music of a man whose story has still never been fully told. Joining Donald Macleod to explore sometimes uncharted territory is Oliver Soden, the author of a new - and the first complete - biography of the composer.
Music featured:
Where The Bee Sucks from Songs for Ariel
A Child of Our Time (Part 1)
Byzantium 
Purcell arr. Tippett: If music be the food of love 
Piano Sonata No 1, 1st movement: Allegro
Suite in D for the Birthday of Prince Charles
The Heart's Assurance
Variations on an Elizabethan Theme: Lament
Fantasia Concertante on a theme of Corelli
The Midsummer Marriage
Praeludium For Brass, Bells And Percussion
Music
String Quartet No 1: Lento Cantabile
Symphony No 2: Adagio molto e tranquillo
Songs for Achilles
The Knot Garden: Enough, Enough
Tippett: Dance, Clarion Air
Piano Concerto – 1: Allegro non troppo
Crown of the Year
The Blue Guitar
The Rose Lake
Presented by Donald Macleod
Produced by Dominic Jewel for BBC Wales
For full tracklistings, including artist and recording details, and to listen to the pieces featured in full (for 30 days after broadcast) head to the series page for Michael Tippett:
https://www.bbc.co.uk/programmes/m00028h7
And you can delve into the A-Z of all the composers we've featured on Composer of the Week here: http://www.bbc.co.uk/programmes/articles/3cjHdZlXwL7W41XGB77X3S0/composers-a-to-z