Main content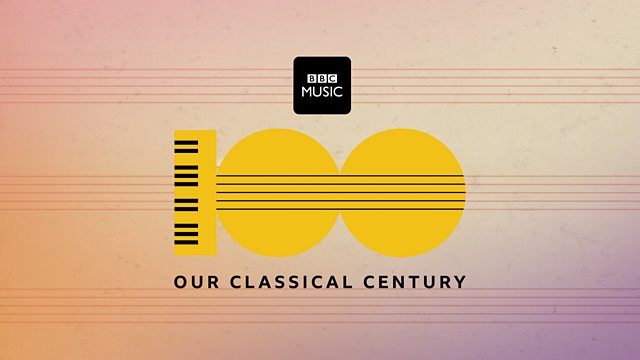 William Walton: Crown Imperial
First performed at the coronation of King George VI in May 1937.
12 May 1937 was a grey day, heavy with clouds: a modest, apologetic kind of backdrop for the extraordinary and glittering events that were about to unfold. It was the day of the coronation of King George VI.
The weather may have been unremarkable; the scenery and the music were not. The pageant began at 8.45am, as the Royal Family and heads of state left Buckingham Palace for the gothic splendour of Westminster Abbey. 40 pieces of music were programmed for the day; 23 for the processional entries, and the rest for the service and afterwards. Coronation favourites such as Handel's Zadok the Priest and Parry's I Was Glad were performed alongside ceremonial moments from works by Elgar, Purcell, Howells: each attempting to out-fanfare the last. There were also five world premieres: music by Vaughan Williams, Bax, Bliss, Bantock, and William Walton, whose Crown Imperial was performed as Queen Mary and the Queen of Norway entered the Abbey.
Walton embraced both ceremony and setting in this seven-minute work, the triumphantly ascending strings pushing stiff punctuated rhythms up into the fan-vaulted ceiling of the Lady Chapel. 100 feet below, an 11-year-old girl watched her mother and father become King and Queen of England. "I thought it all very, very wonderful," Elizabeth later wrote in a letter to her parents, "and I expect the Abbey did too. The arches and beams at the top were covered with a sort of haze of wonder as papa was crowned".
That "haze of wonder" spread far and wide across the country: busy roads fluttered with bunting while the smaller side streets were festooned with ribbons, garlands and crowns. Traffic was replaced with communal party tables crammed with children in Union Jack paper hats. The rain fell, but spirits were high: 12 May 1937 was a day when the whole of England momentarily became a theatre.
This is one of 100 significant musical moments explored by BBC Radio 3's Essential Classics as part of Our Classical Century, a BBC season celebrating a momentous 100 years in music from 1918 to 2018. Visit bbc.co.uk/ourclassicalcentury to watch and listen to all programmes in the season.
This archive recording features the BBC Concert Orchestra with conductor Barry Wordsworth.
Duration:
Featured in...
100 recordings to celebrate 100 years of exciting, inspirational, rule-busting music.
More clips from Our Classical Century