Main content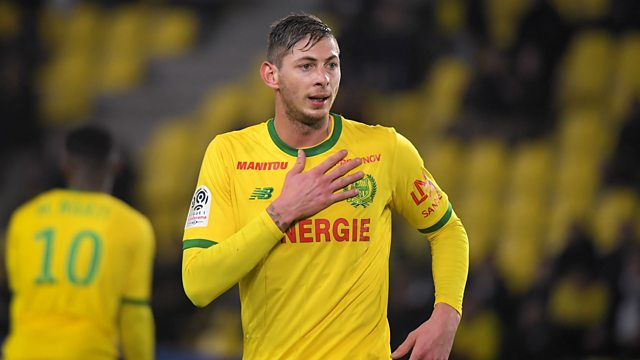 Cardiff striker Sala still missing
Emiliano Sala was on a light aircraft which has gone missing over the Channel Islands.
At the time of recording this podcast, Sala is still missing.
Steve Crossman is joined by Julien Laurens, James Horncastle and Miguel Delaney to discuss the latest news and reaction from around the world.
Podcast
The latest football news, analysis and big name guests with the BBC Radio 5 live team.