Main content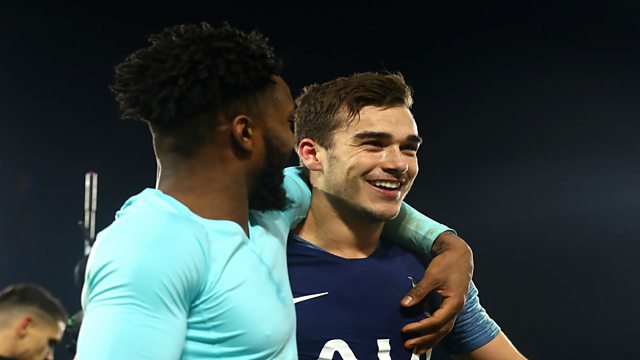 Winks' winner saves Spurs and Chelsea are in a Sarri situation
Jonathan Overend, former Tottenham midfielder Michael Brown, Derby defender Curtis Davies & former Crystal Palace player Clinton Morrison analyse Spurs' 2-1 win over Fulham
Jonathan Overend is joined by former Tottenham midfielder Michael Brown, Derby defender Curtis Davies and former Crystal Palace player Clinton Morrison to analyse Spurs' late 2-1 victory over Fulham in the Premier League.
After Chelsea manager Maurizio Sarri claimed his players are "extremely difficult to motivate" following their 2-0 defeat at Arsenal on Saturday, the panel debate whether publically criticising players is the best way to get a response from them.
As well as predicting who is favourite to win the Premier League at the top and who is most likely to drop at the bottom of the table, the team give their thoughts on former United player Paul Scholes – who is in talks to become League Two Oldham Athletic's manager.
Podcast
The latest football news, analysis and big name guests with the BBC Radio 5 live team.