Main content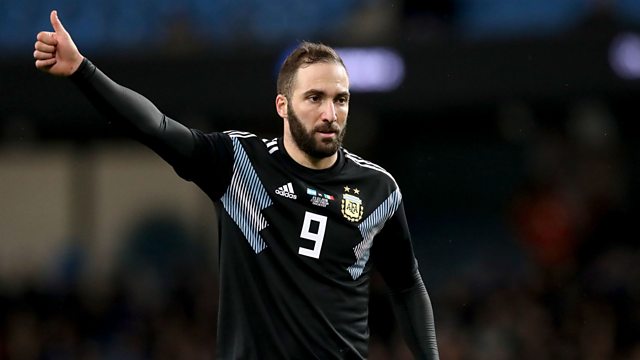 Will Higuain be a good fit for Chelsea?
Guillem Balague, Steve Crossman, Mina Rzouki and Rafa Honigstein discuss Gonzalo Higuain's future, explain why Bayern Munich want Callum Hudson-Odoi so much, hear from the half-Spaniard, half-Scot at Malaga and provide a very continental take on spygate.
Podcast
The latest football news, analysis and big name guests with the BBC Radio 5 live team.