Main content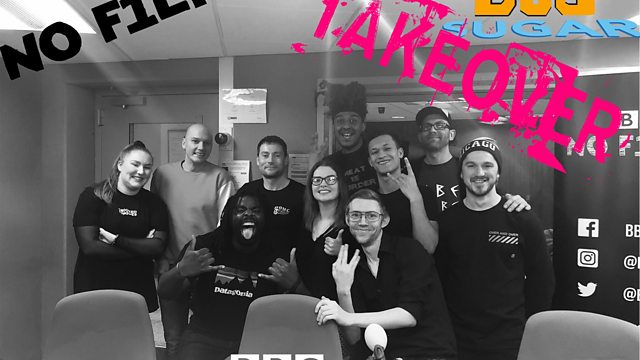 28/01/2019 Afro-beat, codhead skank band BUD SUGAR takeover No Filter with other DIY creatives!
ART, BUSINESS, FILM, FASHION & TATTOOS all come together in the BUD SUGAR takeover as they and other DO IT YOURSELF merchants discuss starting a movement from a hobby.
BBC No Filter: Every week Kofi Smiles dives into the worlds of pop culture, lifestyle, gaming, TV, movies, social media and comedy all held together with a daring and brolic playlist feature some of the latest music and up and coming artists.
With an open door policy, he invites his listeners to have a seat in the studio and help pick the agenda each week.
There are only three things you need to do whilst listening to No Filter to get the full experience:
Take a seat.
Take a listen.
Take part.