Main content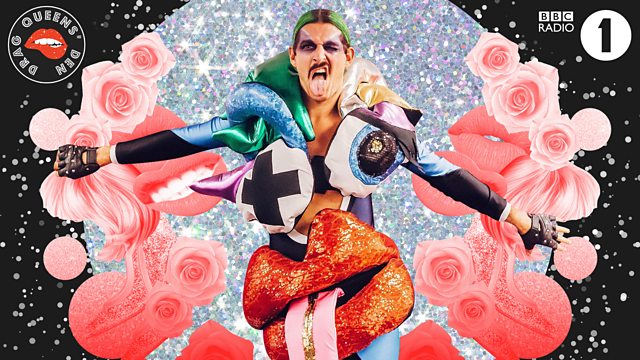 Welcome to Radio 1's Drag Queens' Den
Glyn Fussell lifts the wig on UK Drag with a weekly dose of fabulous Queens from RuPaul to Blackpool. With Michelle Visage, Jodie Harsh, Little Mix, Sam Smith PLUS Greg James.
Drag Queens' Den is your weekly dose of fabulous queens from all over the scene, from RuPaul to Blackpool, via Liverpool, Pontypool and everywhere else in the country that doesn't rhyme with 'Paul'.
Each week Glyn Fussell plays host to a studio of drag queens to guide our listeners on a journey around every aspect of UK Drag Culture from the glitz to the gutter, via the heights and the depths of drag debauchery.
Guests in the studio include Michelle Visage, Jamie Campbell, Jodie Harsh, Raven Mandella and Tete Bang whilst the show also features famous 'Drag Addicts' including Olly Alexander, Jade Thirlwall, Sam Smith, Scarlett Moffatt, Beth Ditto and Melanie C.
Glyn and his guests also play 'Dragony Aunt' to Radio 1 DJs including Greg James, Nick Grimshaw and Clara Amfo as they invite you to enter the murky fabulousness of the Drag Queens' Den.
Podcast
Glyn Fussell lifts the wig on all things UK Drag with your weekly dose of fabulous Queens