Main content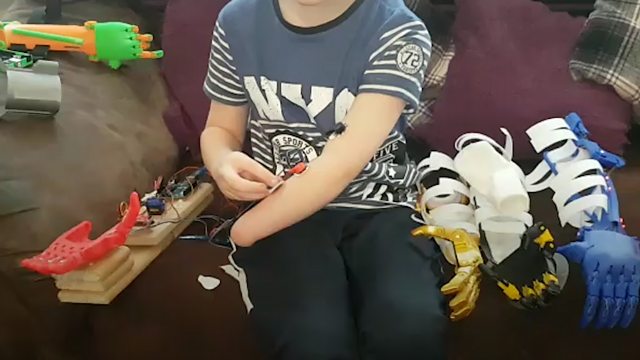 'My dad makes my prosthetic arms'
A boy whose father makes prosthetic arms for him on a 3D printer has spoken to 5 Live about the unique creations.
11-year-old Jamie was born without a hand. He told 5 Live's Rachel Burden that his school friends think the arms are "cool" and often ask what the next one will look like.
His father Callum, who designed a prosthetic arm complete with flashing lights, hopes to create a sensory arm in the near future which will work off Jamie's muscles instead of cables and chords.
This clip is originally from 5 Live Breakfast on Friday 4 January 2019.
Duration: