Main content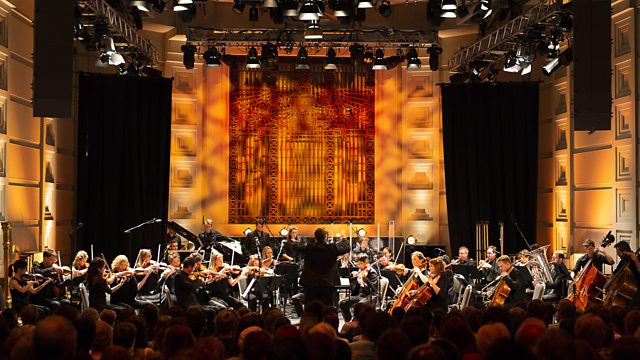 Tom Hughes: The Weevil'ng
Tom Hughes, born 2004, is a composer and drummer.
In 2018, Tom was selected from hundreds of entrants as one of the winners in the Lower Junior category of the annual BBC Proms Inspire Competition. His winning piece, The Weevil'ng, was performed by Aurora Orchestra, conducted by Christopher Stark, at the Proms Inspire Concert at the BBC's Radio Theatre on 22 August 2018.
"Rhythm is very important to me as a drummer. I'm interested in unusual time signatures, so set out to see what a piece in 11/8 would sound like, as I'd never heard one before. I worked out the basic rhythm sitting in the back of the car on the way into Oxford. From there, I added the melody, which was improvised before being written down, and then built up the rest of the instrumentation."
Duration:
Featured in...
The BBC Young Composer brings together some of the UK's brightest young talent.
More clips from BBC Proms