Main content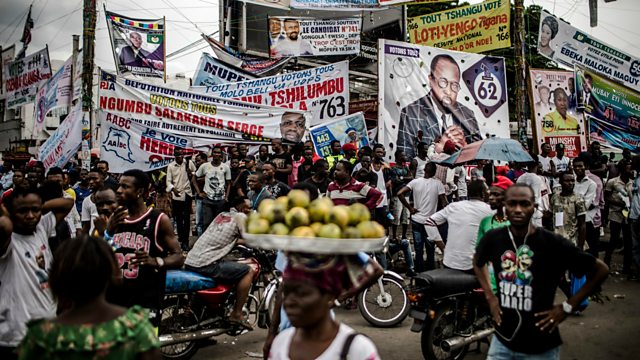 DRC elections: 'people aren't just angry - they're outraged'
It's been announced that three areas in the Democratic Republic of Congo - totaling one million people - won't be able to vote in the presidential election until March because of Ebola outbreaks and insecurity.
But the OFFICIAL result of the poll will still be reported in mid-January.
Michael Deibert, author of "The Democratic Republic of Congo: Between Hope and Despair" says many people are cynical about why these particular areas were chosen.
(Photo: election posters in Kinshasa. Credit: AFP)
Duration: