Main content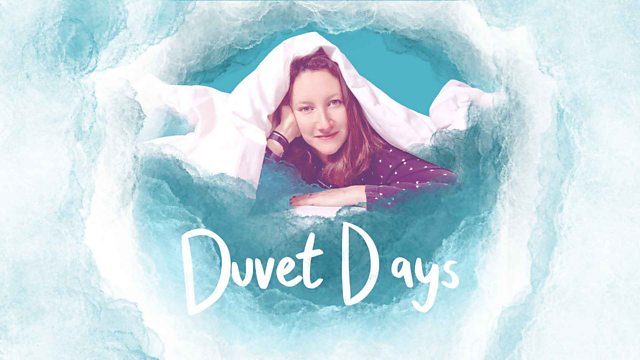 Scarlett Curtis
Activist and writer Scarlett Curtis is having a duvet day! Join her as she talks panic attacks, being a TV addict, and how knitting helped her cope with chronic pain.
Scarlett Curtis is staying in bed and chatting about insomnia, dismantling the patriarchy, and watching all the TV as she pulls a duvet day.
The activist and author of Feminists Don't Wear Pink (And Other Lies) is joining Abby Hollick for a frank conversation about suffering from scoliosis as a teenager, how chronic pain affected her and knitting her own Prince William.
Plus, she explains the impact of panic attacks and PTSD, recalls how chronic pain led her to drop out of school, and gives us interior tips from her amazing, and very pink, new flat.
Grab yourself a cuppa, snuggle up, and join Scarlett and Abby in Scarlett's bright pink bed.
Presenter and Producer: Abby Hollick
Executive Producer: Mike Hally
Assistant Producer: Rosie Stopher
Composer: Ian Kellett
Duvet Days is a Square Dog Media production