Main content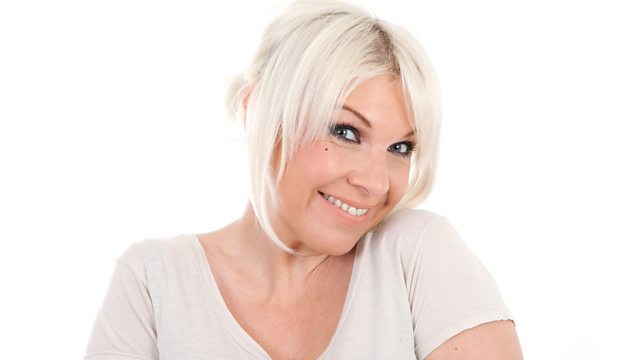 20th Century + trees
Kat hears about the 20th centuries most influential figures + the secret life of trees.
Who, in your view, is the most influential figure of the 20th century? Kat finds out about the latest search for the greatest person of the 20th Century and she looks at the secret lives of trees, they are not only essential for life, but as the longest living species on earth, they give us a link between the past, present and future.
Last on
Music Played
Chromeo

Jealous (I Ain't With It)

Jealous (I Ain't With It).
1.

Wham!

Wake Me Up Before You Go-Go

Greatest Hits Of The Eighties.
TELSTAR.
01.

Coldplay

Viva La Vida

Coldplay - Viva La Vida (single).
PARLOPHONE.
01.

Simple Minds

Don't You (Forget About Me)

The No. 1 Eighties Album.
POLYGRAM TV.
01.

Mike Oldfield

Moonlight Shadow

Best Of Mike Oldfield.
VIRGIN.
01.

Glen Campbell

Rhinestone Cowboy

Easy Listening Hits.
READER'S DIGEST.
15.

Status Quo

Marguerita Time

The Final Countdown.
TELSTAR.
06.

Ariana Grande

One Last Time

My Everything.
REPUBLIC RECORDS.
01.

Electric Light Orchestra

Mr. Blue Sky

Elo's Greatest Hits.
JET.
11.

Roxette

It Must Have Been Love

Simply The Best Love Songs.
WARNER E.S.P..
04.

Eurythmics

Sweet Dreams (Are Made Of This)

Eurythmics Greatest Hits.
RCA.
01.

Anastacia

I'm Outta Love

Independent Woman.
BRITANNIA.
01.

The Clash

Should I Stay Or Should I Go

THE GREATEST No.1 SINGLES.
VIRGIN.
09.

Michael Jackson

Man In The Mirror

Essential Michael Jackson.
EPIC.
01.

Kim Wilde

Kids In America

Gerry Rafferty

Baker Street

Acoustic Moods.
POLYGRAM TV.
16.

The Communards

Don't Leave Me This Way

Now That's What I Call Music 1986.
NOW.
01.

Stevie Wonder

Happy Birthday

Olly Murs

Dance With Me Tonight

In Case You Didn't Know.
EPIC.
01.
Broadcast