Main content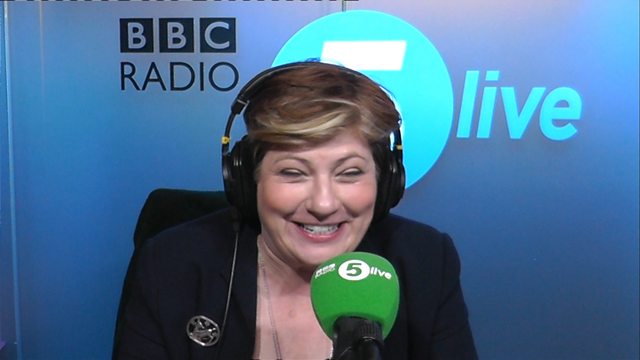 Emily Thornberry on David Dimbleby's Question Time hosting style
Labour shadow foreign secretary Emily Thornberry said David can be "all twinkly" when politicians arrive for their appearance on Question Time.
Speaking to 5 Live's Adrian Chiles, Emily said however nice David is behind the scenes is no indication on how he will treat politicians while the cameras are rolling.
"You're thinking "yeah, yeah - which David have we got tonight?", because you don't know what's going to happen.
"A couple of shows ago he kept interrupting me and the one time I interrupted someone else, he came down on me like a ton of bricks and I thought: 'What side of the bed did you get out of this morning?'"
David Dimbleby is to step down as host of Question Time after 25 years in the position.
Duration:
More clips from Question Time Extra Time