Main content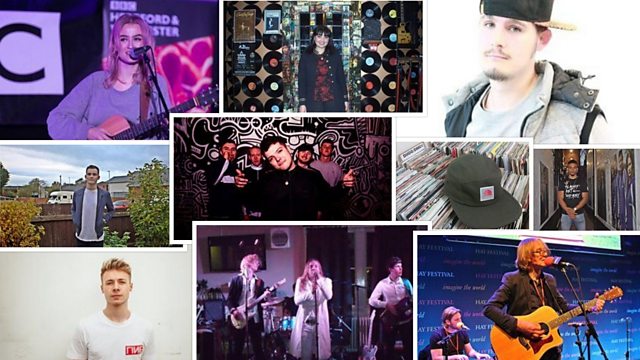 Hot for 2019
Andrew Marston and Danni Hunt present their 'ones to watch out for' and look back at a year's worth of success stories.
Andrew Marston's Top Ten
It's our annual Christmas Countdown – as we look back at the success stories from Herefordshire & Worcestershire – and ahead to the 'ones to watch out for in 2019'.
 
Your festive cracker doesn't get much bigger than this as we celebrate 14 years of supporting new music from across the area.
 
In the nine years we've had the uploader, we've received 10,852 tracks from Herefordshire & Worcestershire in digital form - and we still insist on listening to every single one from start to finish!
#1: Ellis, Malarkey & Tom Westy - Say The Word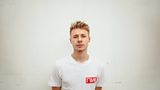 Not many teenagers can say they have millions of YouTube plays to their name.
 
19-year-old Ellis, who hails from Bromsgrove, is quickly making a name for himself as a producer in the house music scene across the UK and Europe.
 
He cites EDM influences to his work including Oliver Heldens, Zedd, Martin Garrix and Calvin Harris.
 
His remix of Ed Sheeran's 'Shape of You' went viral and had received fifty million views.
 
His compositions take months to create - so for his sheer persistence, production and effort, as well as having the biggest song of 2018, we proudly crown Ellis as 'our one to watch out for' in 2019.
#2: RustySchnitzel - Greatest Mistake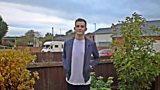 Tamas Krepecz moved to Bromyard, from Hungary, aged 14 - and he's been living here ever since.
 
Although his productions are flawless, Tamas says his music is strictly a hobby and none of the original vocalists know that he's remixed their tracks!
 
With one of our favourite artist names of all time, RustySchnitzel is at the cutting edge of songwriting, producing some of the biggest sounds in the Midlands.
#3: Fort Royal - The Race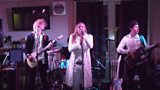 After locking themselves away for a year to redefine their sound, Ronin burst back onto the music scene as Fort Royal.
 
With a naturally progressed sound, honed by five years on the road, the new material combines elements of prog and metal with their signature earworm choruses, soaring vocals and unsparing, high energy performances.
 
Their music is also the soundtrack to our Worcester Warriors coverage for the 2018/19 season.
#4: Chloë Elliot - Don't You Ever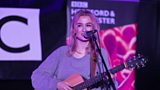 Chloë Elliot is an 18-year-old singer/songwriter from Stourport who loves to sing, write and perform!
 
She's been making music for as long as she can remember and is working hard to share her music with the world.
 
Because we like to help with things like that - she joined us to switch on Worcester's Christmas Lights, last year.
 
She's since teamed up with a variety of songwriters and her latest releases and awe-inspiring and spine-tingling.
#5: Ivory Wave - Separate Beat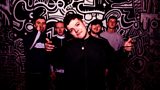 When I first heard Connor James' tracks, I knew they had to feature in my Top Ten.
 
But the Worcester record producer only went and joined a band!
 
Ivory Wave are rapidly becoming renowned for their contagious acid house and dance-style tunes with an army of fans.
 
Think acid-house-meets-Britpop and you're half way there!
#6: Vinny Peculiar - Malvern Winter Gardener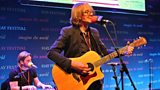 Musician and poet Vinny Peculiar (AKA Alan Wilkes) has released 13 albums so far, which he considers as "outsider pop music".
 
His various bands have included ex-members of The Smiths, Oasis and Aztec Camera.
 
Alan's latest album pays homage to his time as a former nurse and recalls visiting his late brother who was schizophrenic, spending a lot of time in mental health and learning disability units.
 
'Vinny' was tutored and inspired by Clifford T Ward at North Bromsgrove High School with Tom Robinson later saying: "Vinny Peculiar songs make you laugh, cry and think at the same time".
#7: Critical Downtime - Win A Cola Bear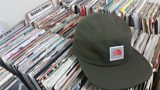 Critical Downtime, who grew up in Redditch and Alvechurch, first played a record on his dad's Hi-Fi at the age of 12.
 
He started DJing when he was 13 and fell in love, instantly, with turntablism.
 
He's 34 now and says: "I'm so far out of the loop that I can't even see the damn thing!"
 
We think he's wrong - as he's just landed a spot in our prestigious Top Tens!
#8: Rourky ft The Jokerr - If I Come Back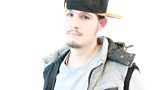 Rourky is a 25-year-old hip hop and rap producer from Kidderminster.
 
10 years ago, he started off recording grime - but his heart was always in rap music.
 
By day he works in a garden centre, but by night he writes sick beats in his bedroom at home!
 
"Intricate wordplay from an artist who's spent the last decade mastering his craft".
#9: India Parkman - A Little Space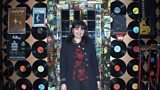 Ledbury's India Parkman was born in Singapore, to a Chinese-Indian mother and British father, before moving to the UK at the age of three.
 
She started learning piano just 12 months later and says "being a poor sight-reader, I learnt all my set pieces by heart and began to recreate songs I'd heard on the radio or TV by ear."
 
Soon, she was experimenting with chord progressions and melodies and had written her first song.
 
Her influences include Coldplay, Adele and Lana Del Rey discovered a love for A cappella at university and it's her dream to write, and perhaps produce, for a living.

#10: Andy Grimwood - Burn Up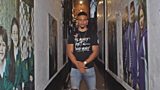 Redditch's Andy Grimwood has only been taking music seriously for the last year.
 
Before that, he was busking and doing the odd gig at college.
 
His R&B infused beats are of production excellence, rivaling anything you'd hear in the charts.
 
Catch his live broadcast on Saturday, 12 January.
Danni Hunt's Top Ten
While Andrew counts down his top ten tunes for 2018, I look back at the biggest success stories of the last 12 months.
#1: Paul Farrer - TV composer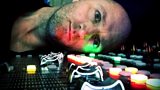 One of Britain's most successful musicians, whose music is played all over the world every single day, is Malvern composer Paul Farrer.
 
Having written the theme to the Weakest Link and Dancing On Ice, Paul is also the musical director to Michael McIntyre's Unexpected Star and The Chase - and most recently penned the music for the Royal Variety Performance.
 
He writes most of his music from home, but has made songs on a beach, on trains, in cars - which he then sends to international orchestras to record - yet most people wouldn't recognise him in the supermarket!
#2: Ellie Goulding, Diplo, Swae Lee - Close To Me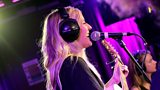 Ellie Goulding first started singing as part of her drama classes at Lady Hawkins High School, while living in Kington, later performing at Open Mic nights while attending Hereford Sixth Form College - at Doodies (which is no more) on St Owen's Street.
 
She's now Herefordshire's most successful-ever export - having achieved more top 40 records than the Pretenders and Mott The Hoople put together (Herefordshire's other charting artists).
 
And this song has been EVERYWHERE!
#3: MK, Jonas Blue, Becky Hill - Back & Forth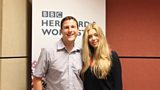 Discovered right here on BBC Hereford & Worcester, Bewdley's Becky Hill first sent in her music to us on the 1 November 2010.
 
Since having regular airplay on this show, she auditioned for the Voice - and landed the programme's first #1 single.
 
In the past, she's been known for being the featured artist on other people's songs, but this year we feel she's finally getting noticed by the public as an artist in her own right.
#4: The Roving Crows - Bury Me Naked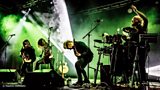 The Roving Crows achieved #8 in last year's countdown and followed it up by winning the Best International Artist at the Australian Celtic Music Awards.
 
As well as running the most successful Lakefest ever, the band have played countless festivals across Britain and France. 
 
They were also the band that officially launched our brand new Sunday Introducing show.
#5: Saint Alto - It's Coming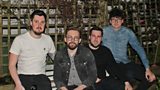 Leominster and Malvern band Saint Alto were #5 in Andrew's 'ones to watch out for' in 2018 and they certainly went on to deliver.
 
As well as playing at countless festivals, the group landed the coveted BBC Music Introducing 'Artist of the Week' across the whole of BBC Local Radio as well as a nomination to play at the Latitude Festival.
#6: Arcadia Roots - Where You Gonna Run To?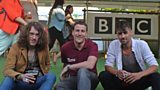 The Bewdley band Arcadia Roots have been in our Top Tens before, but return after their success at our local festivals.
 
Not only did they make the transition from the BBC Music Introducing stage at Lakefest to opening the main stage, the band were also featured on BBC One.
 
There's hardly a local festival this group hasn't headlined - a sure fire way of guaranteeing a place in our yuletide countdown.
#7: Stone Mountain Sinners - Arms Of Love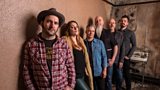 Bromyard and Worcester band Stone Mountain Sinners hit #5 in the iTunes Country Chart with the album they recorded at Rockfield Studios.
 
Formed around the powerhouse vocals of Neil Ivison and Sarah Warren, the band features former members of The Misers, The Sarah Warren Band, Slowburner and The Delray Rockets.
 
The group also received their debut airplay on BBC 6 Music in 2018.
#8: Lucy May Walker - My Help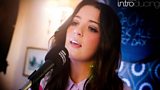 Lucy May Walker, from Redditch, is no stranger to success.
 
In the past, she's won Worcestershire County Pop Icons and appeared on BBC Midlands Today, as well as playing support to Gary Barlow at the Arena in Birmingham.
 
This year, she was discovered busking in a train station by Jeremy Vine who invited her to play live on BBC Radio 2.
 
Since then, her music has charted and has been working alongside Wet Wet Wet.
 
"Simplistic, beautiful and catchy 'hits' from one of the warmest musicians on the scene" - Andrew Marston.
#9: The Americas - Come On Out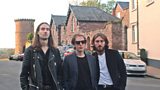 Last year, Andrew predicted big things for the Worcester group The Americas.
 
As well being put forward for Reading & Leeds plus SXSW, the band went on to become the BBC Music Introducing Artist of the Week across the whole of BBC Local Radio and have been continuously on-the-road.
 
They also played our stage at the Wychwood Festival on Cheltenham Racecourse and landed a nomination for the Biggest Weekend.
#10: Sœur - Left Living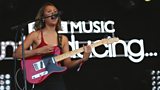 What an incredible year it's been for supergroup Sœur, who also featured in our success stories of 2018.
 
The band, fronted by Worcester's Tina V and Droitwich's Anya Pulver, are now regulars on BBC Radio 1, BBC 6 Music and across commercial radio.
 
They played on our stage at the Wychwood Festival, earlier in the year, and took BBC Music Introducing LIVE at Tobacco Dock by storm.