Main content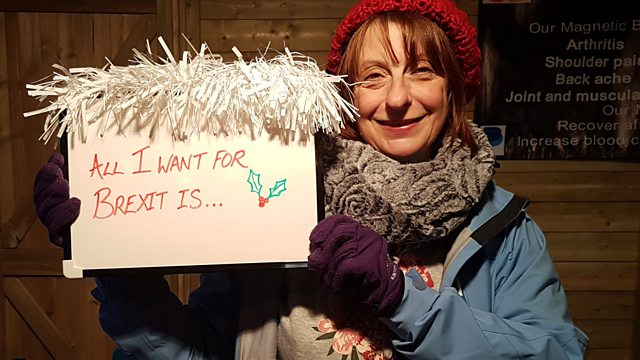 'The Brexit I want for Christmas is…'
As MPs gear up for a week of debating Theresa May's EU Withdrawal Bill, 5 Live asked the people of Sheffield what outcome they'd like the most this Christmas.
The city of voted 51/49 in favour of leaving the EU in the 2016 referendum.
This clip is originally from 5 Live Drive on 4 December 2018.
Duration: