Main content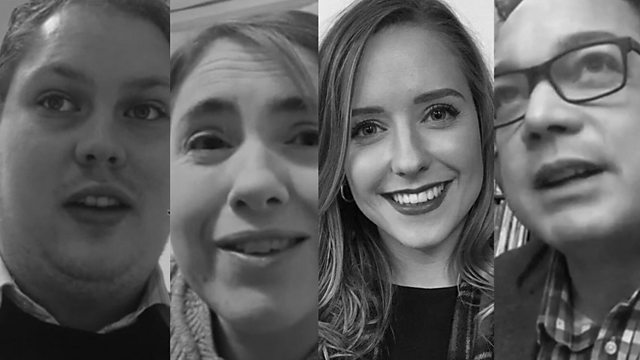 #BrexitBarometer: The people who've switched sides
5 Live Breakfast has launched a special phone-in to measure the mood of the nation in the run up to the Parliamentary vote on the Brexit withdrawal agreement.
Every morning between 07:30-08:00, we will take calls from listeners up and down the country and reflect the debate online through Twitter, Facebook and Instagram, using the hashtag #BrexitBarometer.
We spoke to the people who say they've changed their minds from how they voted in the 2016 referendum.
This clip is originally from 5 Live Breakfast on Monday 3 December 2018.
Duration: