Main content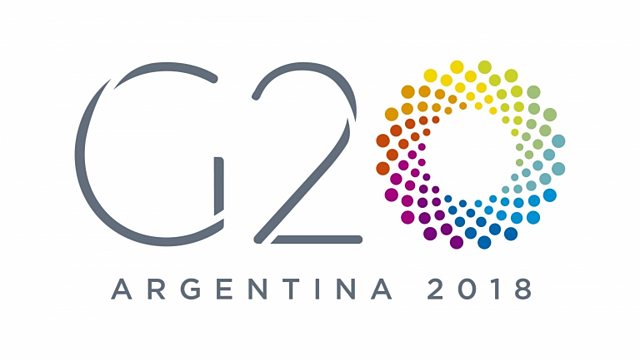 Trump, Putin and G20
World leaders have gathered in Argentina for their annual G20 meeting
World leaders are gathering in Argentina for their annual G20 summit amid new tension with Russia over Ukraine and a US trade row with China. US President Donald Trump has also cancelled a meeting with Vladimir Putin. We explore what all this means for international relations.
(Image: G20 logo, credit: G20)
Podcast
Insight, analysis and debate as key figures are challenged on the latest news stories.