Main content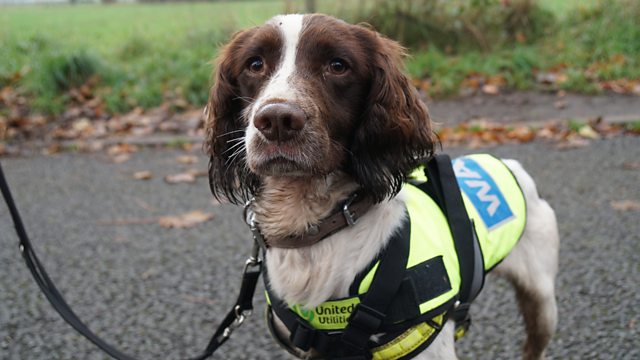 Denzel: The dog that detects water leaks
A water company has told BBC Radio 5 Live how it's is using a sniffer dog to trace leaks in its pipes.
United Utilities supplies water to North West England and in the summer of 2018 it warned customers that hosepipe bans would have to be introduced.
Luckily for consumers, the British weather intervened.
But the water company was criticised for not doing enough to repair leaking pipes. It's hoping Denzel the Springer Spaniel, who's three, might be the answer.
Film by Nick Garnett.
Duration: