Main content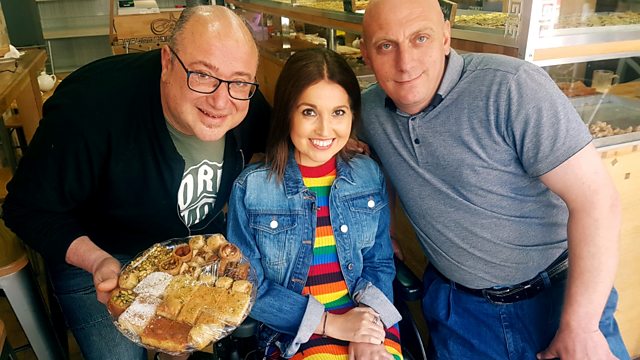 Migrants Mean Business
How migrants' food businesses have shaped communities in northern Britain.
Kim Tserkezie explores how migrants have used their entrepreneurial skills to become part of British communities, and finds out whether the experiences of successful businesses accrued over generations still resonate with migrants arriving today.
Kim begins her journey by the golden sands of England's North East coast, where we hear the Italian family history of England's ice cream champions. Michael Minchella shares the experiences and struggles of generations of his family setting up and running their seaside business. Some 75 years later, Michael now leads their much loved ice cream empire.
We then head to North Yorkshire to meet one of the 8000 Syrian refugees who have arrived in the UK in recent years. Razan, a pharmacist from Syria, explains how she is making a new life as a traditional Yorkshire cheese maker.
Kim also travels over the border to Edinburgh to meet Talal and Nour, two Syrians who met for the first time in Edinburgh and went on to recreate a facsimile of the baker's shop that Noor was forced to leave behind when fleeing Aleppo.
Podcast
Download the latest documentaries Investigating global developments, issues and affairs.