Main content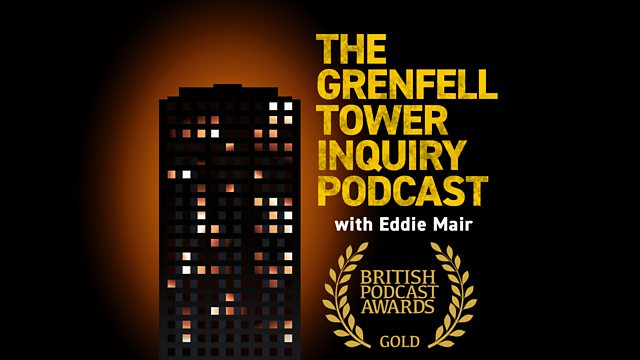 99 Expert Witness: Dr Barbara Lane
Many front doors in Grenfell Tower did not meet fire safety standards
Dr. Barbara Lane returned to give a second day of evidence. This time she focusses on fire prevention and safety measures in place inside Grenfell Tower on the night of the fire.
The inquiry heard how flat doors did not meet safety regulations, and how firefighters were unable to take control of the lifts.
Listen to the full story here: https://www.bbc.co.uk/programmes/p066rd9t
Producer Elisabeth Mahy
Researcher Olivia Beazley
Contact us via email: grenfellpodcast@bbc.co.uk
Podcast
Eddie Mair follows the public inquiry into the fire at Grenfell Tower in 2017.