Main content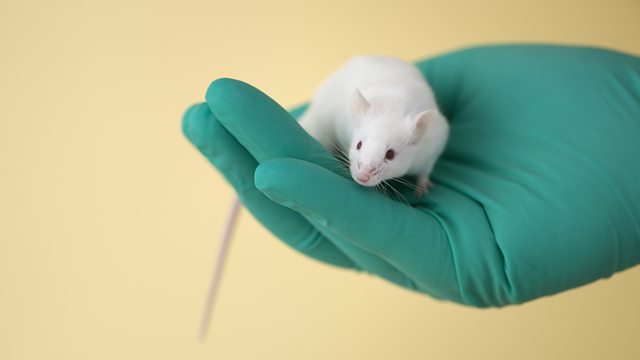 What actually happens in an animal testing lab?
Medical research involving animal testing is controversial. But is it worth it if human lives could be saved? 5 Live visits a lab using mice in cancer research.
We all want to see a cure developed for cancer. But when scientific research involves animal testing - it becomes controversial.
Critics argue there are other ways to ensure new medicines are safe and effective. But for the medical researchers working in such labs, the thousands of human lives that could be saved is worth the means.
But is it worth it? And what actually happens to the animals involved?
5 Live's Stephen Chittenden visits Cancer Research's UK labs at the Francis Crick Institute in London to find out. There are some graphic descriptions in this audio.