Main content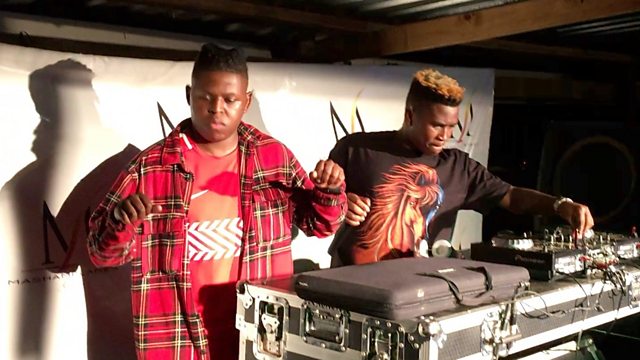 Gqom music: Spreading from Durban to the world
From its underground roots in Durban, the sound of gqom music is now spreading across Africa and beyond.
But what is gqom? How did it start? How did it spread? And how do you pronounce it?
Emily Dust, a London-based DJ who fell in love with gqom at first listen, travels to Durban to meet the artists who created it and who are taking it forward, including Naked Boys, TLC Fam and Distruction Boyz.
Listen to the full documentary on Global Beats: https://www.bbc.co.uk/programmes/w3cswhwp
Duration:
More clips from Global Beats