Main content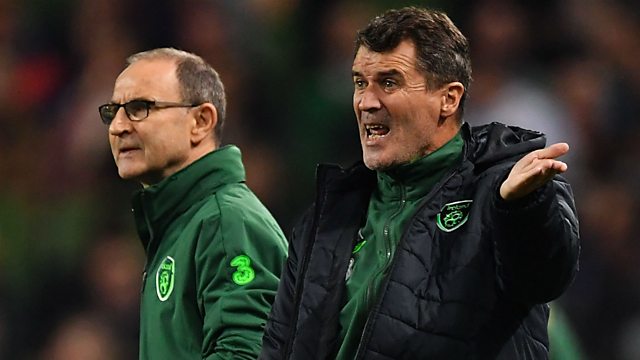 Irish revolution, Scottish evolution and what next for the Welsh?
Reaction from a mixed few days of fortune for the Home Nations.
Reaction as Martin O'Neill and Roy Keane resign from their Republic of Ireland roles. Plus, we chat to Alex McLeish about a big result for Scotland and Reading midfielder Chris Gunter on becoming the most capped Welshman of all time. Steve Crossman is joined in the studio by former Everton midfielder Leon Osman and ex-Leeds and Preston manager Simon Grayson.