Main content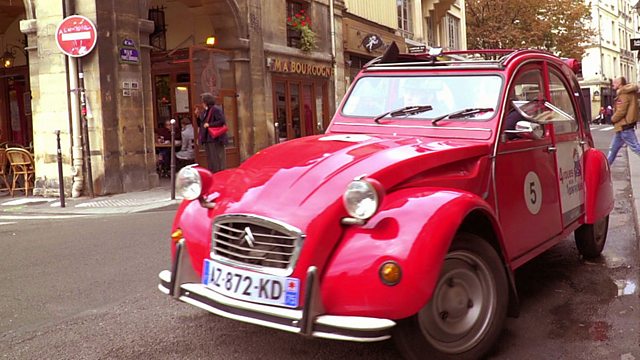 Taking a 2CV for a spin in Paris
The Citroen's classic 2CV turns 70 this year.
Around five million of them were built between 1948 and 1990 when the production lines were closed.
The name of the car 2CV is short for "deux chevaux" or "two horses" and it is estimated there are still around 100,000 on French roads.
And it seems the iconic car has become something of a tourist attraction.
The Travel Show's Christa Larwood met up with guide Vincent Dargent who offers tours of Paris in a 2CV and took to the controls to give the car a spin.
Duration:
More clips from The Travel Show