Main content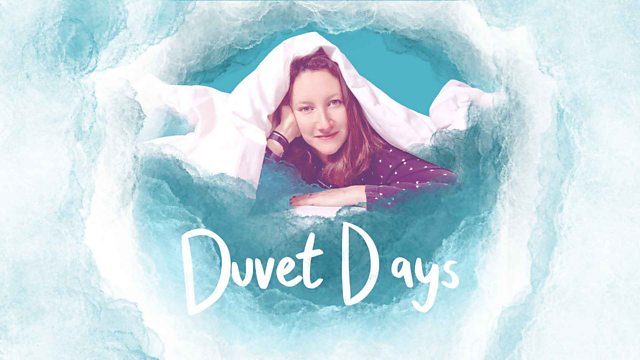 Bryony Kimmings
Performance artist Bryony Kimmings is under the covers with Abby Hollick to talk about the year she lost her mind and how she recovered and turned her trauma into a show.
Bryony Kimmings is climbing under the covers and getting frank about postnatal mental health, hitting rock bottom, and sticking strangers' pubes to her face (really!). 
Abby Hollick joins the performance artist and screenwriter in bed to chat about the year that inspired her latest solo show: 'I'm a Phoenix, Bitch'. Bryony suffered from postnatal anxiety, became a single mother, and discovered that her baby was seriously ill, before bouncing back and making a show about survival.
She tells Abby about her teenage bedroom, growing up in Peterborough, and dancing naked to Björk. Plus, she gives Abby the lowdown on 'Last Christmas', the film she co-wrote with Emma Thompson.
 
Snuggle in and join Bryony and Abby for a Duvet Day and the kind of honest chat that only happens when you're really comfortable.
 
Presenter and Producer: Abby Hollick
Executive Producer: Mike Hally
Assistant Producer: Rosie Stopher
Composer: Ian Kellett
Duvet Days is a Square Dog Media production.