Main content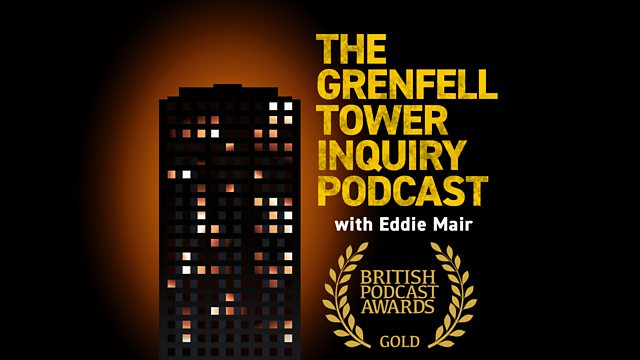 95 Expert Witness: Professor José Torero
Professor José Torero splits the Grenfell tower fire into four stages
The inquiry hears from Expert Witnesses. Fire safety expert Professor José Torero described how compartmentation in the building failed, and how materials in the external cladding may have contributed to the vertical spread of the fire.
Producer Kate Lamble
Researcher Olivia Beazley
Contact us via email: grenfellpodcast@bbc.co.uk
Podcast
Eddie Mair follows the public inquiry into the fire at Grenfell Tower in 2017.