Main content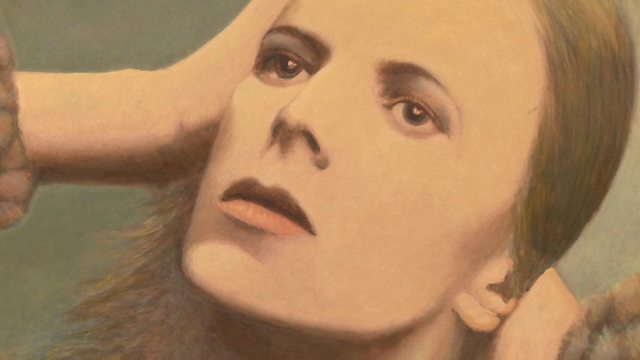 George Underwood: The artist who painted Bowie and Bolan
Artist George Underwood was a childhood friend of David Bowie. After Bowie recommended him to Marc Bolan, Underwood painted the cover of Tyrannosaurus Rex's debut album My People Were Fair and Had Sky in Their Hair... But Now They're Content to Wear Stars on Their Brows.
He went on to paint the cover of Bowie's self-titled 1969 album (reissued in 1972 as Space Oddity), and hand-tinted the photo on the sleeve of 1972's Hunky Dory. He reminisces about his work with the musical legends, and discusses his influences and approach to painting.
Produced by Tui McLean for BBC Arts Digital.
Duration: