Main content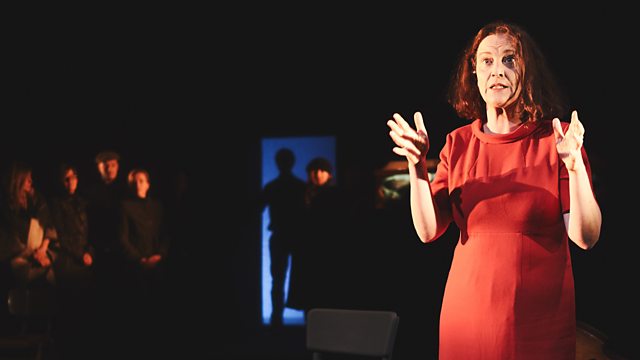 Tabula Rasa
A collaborative theatre work from Scottish Ensemble and Vanishing Point, featuring the music of Arvo Pärt.
Two of Scotland's foremost performing groups, Scottish Ensemble and Vanishing Point, present a co-production that sets Arvo Pärt's spiritual and mesmeric Tabula Rasa (as well as Spiegel im Spiegel and Fratres) in a theatrical context, exploring the recognised role of the piece in the care of patients during their final days.
With musicians forming an integral part of the drama, this visionary production explores the documented role of Pärt's haunting piece, which has come to be known - and used - as a profound and transcendental piece of music. It is a life-affirming exploration of care, humanity, suffering - and the uplifting power, and endless importance, of art.
A co-production between Vanishing Point and Scottish Ensemble.
Conceived, directed, co-written and designed by Matthew Lenton
Musical direction by Jonathan Morton
Music by Arvo Pärt (Tabula Rasa, Spiegel Im Spiegel, Fratres, Für Alina, by arrangement with Universal Edition A.G Wien)
Lighting Designer: Kai Fischer
Creative Associate & Co-writer: Pauline Goldsmith
Design Assistant: Fraser Lappin
Performers: Pauline Goldsmith & Sarah Short
Violin: Jonathan Morton, Cheryl Crockett, Daniel Pioro, Clio Gould, Joanne Green, Laura Ghiro
Viola: Jane Atkins, Andrew Berridge
Cello: Alison Lawrance, Naomi Pavri
Double Bass: Diane Clark
Piano: Sophia Rahman
Production Manager: Fiona Fraser
Stage Manager: Lee Davis
Deputy Stage Manager: Alison Reid & Matthew Clayton
Assistant Stage Manager: Kara Jackson
Lighting Technician: Andy Gannon
Sound Designer & Technician: Amir Sherhan
Costume Supervisor: Sophie Ferguson
Set: Build Big House
Film: Hugh Carswell (makerhq.com)
Selections from Snow, by and copyright to Marcus Sedgwick, are used in the performance with permission.
How Arvo Pärt's music offered consolation during some of the darkest times of the 1980s.

The Scottish Ensemble's Rosie Davies on the flood of reactions online.

The Scottish Ensemble's Rosie Davies on our differing emotional responses to sound.