Main content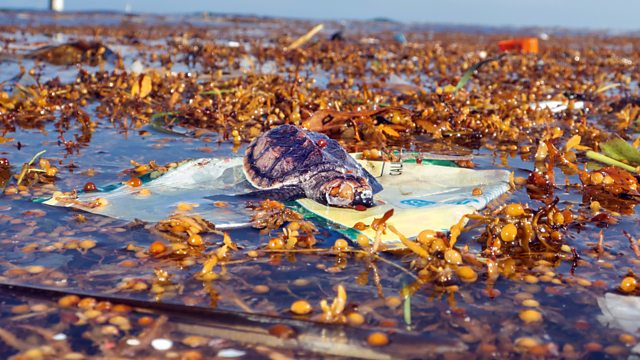 Sea turtles trapped in 'horrendous' plastic waste
Underwater photographer Caroline Power has captured footage showing juvenile green sea turtles becoming trapped in seaweed that is "half-plastic".
It comes a year after she discovered a 'sea of plastic' engulfing the Caribbean.
The seaweed acts as a crucial habitat for the turtles, but the sheer amount of plastic entangled in it means many of them are dying.
Caroline told BBC Radio 5 Live the scene was "horrendous", with baby turtles "crawling across the top of plastic bags, bottles, earbuds, shoes and children's toys."
She feels we need "immediate and far-reaching plastic reduction" but remains hopeful that people are "starting to wake up and realise we need to do something."
Duration: