Main content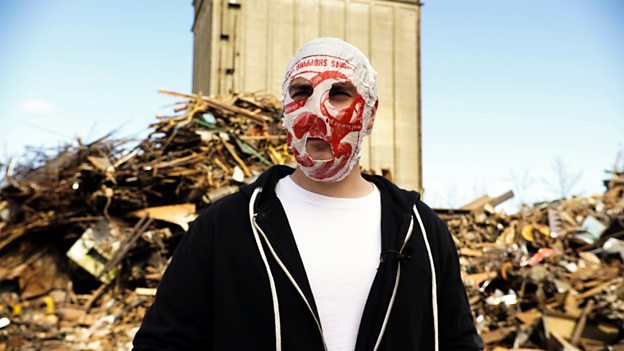 Blindboy Undestroys the World
With a combination of investigative journalism, undercover filming, and jaw dropping stunts, satirist Blindboy is on a mission to undestroy our broken housing system.
BlindBoy Boatclub is on a crusade.
As one half of the satirical duo, The Rubber Bandits, he is renown for his sharp social comment (and for wearing a neatly trimmed plastic bag on his head), but in this film, he is going one step further - he's seeking payback.With a unique mix of irreverent commentary, jaw dropping stunts, and a band of undercover reporters, Blindboy launches a fierce polemic on the Nation's broken housing system and dishes out a few slaps to those who are breaking it.
He seeks out unscrupulous landlords, developers who manipulate the system, the money launderers who store their money in expensive property and he unpacks the economic factors and Government policy that has led to a system that is wrong.
It's wrong that millennials have got the dirty butt end of the broken housing system.It's wrong that the system leaves millennials homeless or living in expensive windowless cupboards. And it's very wrong that the system leaves the vulnerable thinking it's okay to exchange sex for rent. It's definitely not ok, and so Blindboy is on a simple mission to right the wrongs and undestroy the world.