Main content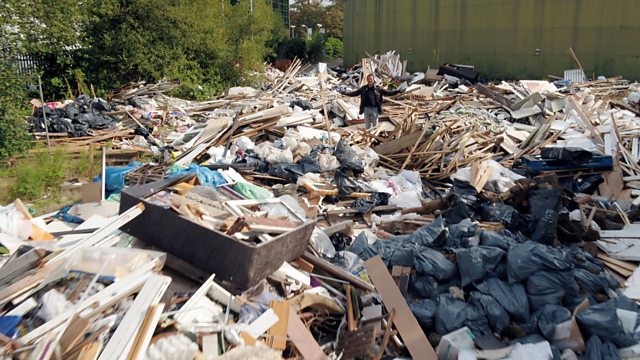 Extreme fly-tippers taking over private land to create huge waste sites
Extreme fly-tippers are taking over private land to create vast, illegal waste sites.
BBC Watchdog Live 'Rogue Traders' has found gangs are charging to collect waste, only then to dump it leaving acres of bulky and often toxic household waste for councils to clean up.
This footage was shot in Epsom Surrey, and near Denham in Buckinghamshire.
Members of the public are warned to be on their guard for the gangs, who are scaling up their operations to make themselves potentially millions of pounds of criminal profit.
Rogue Traders presenter Matt Allwright said: "We've been covering fly tipping on Rogue Traders for 15 years at least, and I have never seen it being carried out on the scale it is right now. It's posing a risk to our countryside, it leaves a hole in public finances for taxpayers to fill, it's got to stop, and we'll do our best to make that happen."
The new series of BBC Watchdog Live starts on BBC One on Wednesday 31 October 2018 at 20:00.
Duration: