Main content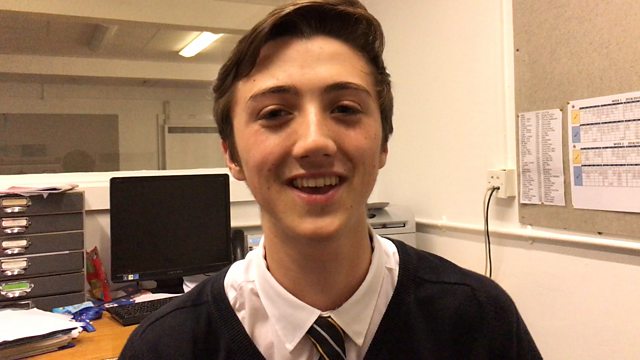 'I want to prove a stammer shouldn't hold you back'
17-year-old Morgan Hooper lives with a stammer, and has achieved one of his major targets, to to a live radio interview (on BBC Radio 5 Live).
Morgan always found it difficult to talk to people or read out loud at school, because of his stammer.
But his life has been changed ever since he attended a course which helped control it.
He's now full of confidence and wants to inspire others, and prove that having a stammer doesn't have to hold you back.
His proud father Craig told BBC Radio 5 Live: "It's great to see him being able to do the things he's always wanted to do".
This clip is from 5 Live Drive on Monday 22 October 2018.
Duration: