Main content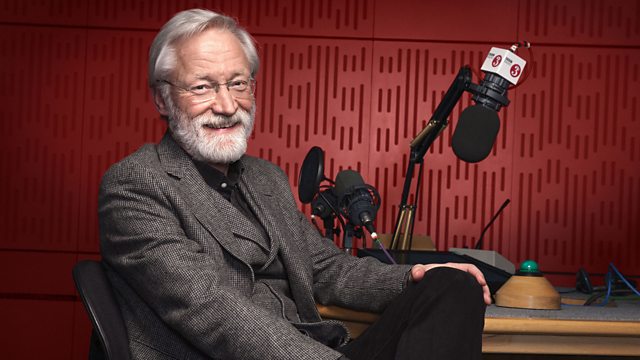 Dora Pejačević
Donald Macleod introduces the rebellious Croatian Countess, Dora Pejačević.
Donald Macleod introduces a first in Composer of the Week's seventy-year history, the Croatian Countess Dora Pejačević.
Donald is joined by Professor Koraljka Kos and Professor Iskra Iveljic to discuss the known facts about the life and music of this Countess and her family. Although Pejačević was born into one of the most influential aristocratic families in Croatia, she became rather critical of her own class in later life. Through her position she did have the opportunity to study in Germany with noted music teachers of the day, and met and collaborated with some of the literary giants of the early twentieth century. Upon her death at the age of only 37, she left a catalogue of over one hundred compositions displaying a unique voice now largely forgotten.
Music featured:
Romance, Op 22
Symphony in F sharp minor, Op 41
Zwei Nocturnes, Op 50 No 2
Piano Concerto in G minor, Op 33
Zwei Lieder, Op 27 No 1 (I creep along my way)
Warum? Op 13
Berceuse, Op 2
Papillon, Op 6
Sechs Fantasiestucke, Op 17
String Quartet in C major, Op 58
Canzonetta, Op 8
Violin Sonata, Op 43 (Adagio)
Phantasie Concertante, Op 48
Verwandlung, Op 37
Blumenleben, Op 19
Madchengestalten, Op 42
Drei Gesange, Op 53
Piano Quintet in B minor, Op 40 (Poco sostenuto)
Humoreske and Caprice, Op 54
Trio in C major, Op 29 (Scherzo: Allegro & Lento)
Liebeslied, Op 39
Piano Sonata in A flat major, Op 57
Presenter: Donald Macleod
Producer: Luke Whitlock for BBC Wales
For full tracklistings, including artist and recording details, and to listen to the pieces featured in full (for 30 days after broadcast) head to the series page for Dora Pejačević: https://www.bbc.co.uk/programmes/m0000tqb
And you can delve into the A-Z of all the composers we've featured on Composer of the Week here: http://www.bbc.co.uk/programmes/articles/3cjHdZlXwL7W41XGB77X3S0/composers-a-to-z