Main content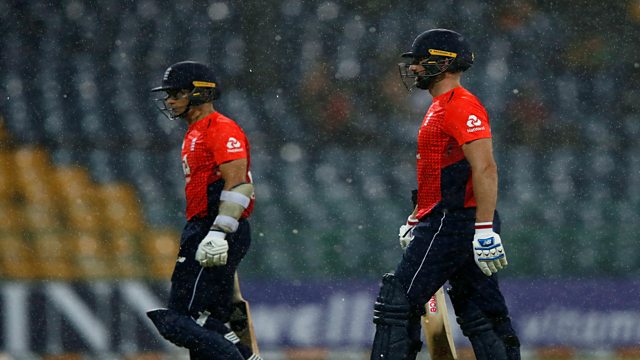 "One of the worst one-day performances I've ever seen from England"
Jonathan Agnew, Vic Marks & Simon Mann look back on a humbling day for England
Jonathan Agnew, Vic Marks and Simon Mann look back on a humbling day for England, who were thrashed by Sri Lanka in Colombo. We're also joined by Al Jazeera journalist David Harrison, who speaks in depth about the worrying allegations made in their documentary on corruption in cricket.
And, on a very different note, Graeme Swann reveals that he's had a naked spray tan, and we speak to the man who lost a bet and got a tattoo of Alastair Cook's batting average.
Podcast
Insight and analysis from the Test Match Special team, plus interviews with top players.