Main content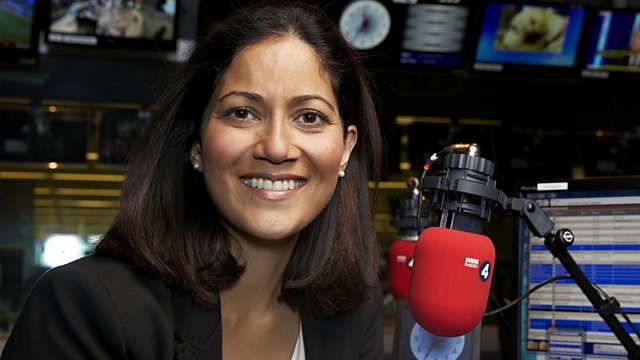 From Our Home Correspondent 21/10/2018
Mishal Husain presents pieces on controversial industries in Lancashire, Sellafield's weeds and start-ups, paying off student loans, a lavender farming boom and growing up HIV+.
In the latest programme of the monthly series, Mishal Husain introduces dispatches from journalists and writers around the United Kingdom.
This month we hear Sima Kotecha's triumphant tale of finally managing to pay off her student loans - except debt can prove a stubborn companion.
Lesley Curwen visits a part of Lancashire she has long known which finds itself once more at the centre of media attention. The Fylde coastal plain is where the energy company Cuadrilla has just resumed fracking activities amidst much controversy. But away from the site itself what, she wonders, do local people make of all that's happening?
From what claims to be the site of the solution to the UK's future energy needs to one that used to argue the same: Sellafield. On his visit, Theo Leggett sees plenty of rust and weeds at the Cumbrian nuclear plant but also discovers that in this part of northern England which has long struggled for economic take-off there are burgeoning hopes for the future... maybe.
With BBC Children in Need's annual fundraising extravaganza just around the corner, Alison Holt tells the story of one teenager in Wales who is coping with an especially demanding medical diagnosis - growing up as HIV-positive - and how one organisation supported by listeners' and viewers' donations seeks to help him and his family.
And we travel to Kent with Christine Finn as she unearths a coals-to-Newcastle story about how a lavender farming boom there has - quelle horreur! - managed to succeed in cornering the lucrative French perfume market. But for how long?
Producer: Simon Coates
Podcast
BBC correspondents take a closer look at the stories behind the headlines.